Fair & Lovely No more, HUL forced to Change The name of cream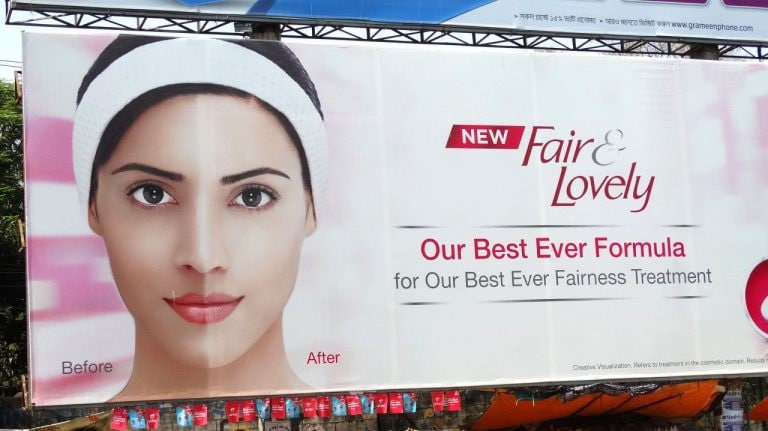 2020 is not a good year for all of us it has impacted not only people but also top brands like HUL. FMCG Giant

HUL

on 25

th

June, Thursday morning announced its resolution of re-branding of its foremost brand Fair and Lovely and they will not use word Fair in the name.





as per the press release the CEO along with CMO and Cheif Product officer has decided to remove the word "Fair" from the Fair & Lovely to support the ongoing Movement in America "Black Lives Matter" they also stated that they will support each and every type of skin and celebrate with brand new campaign and product identity with worldwide presence.
The New Name is given to the regularity for approval and it will get effective from September onwards. The decade long brand now go for re-branding with new Identity and complete makeover with new brand ambassador as well.

"Brand will focus more on celebrating women with different skin tones" official spokesperson stated in the release. Also this new Identity will reflect in the rest of the portfolio of HUL.


Within a week of Johnson and Johnson announced its stop on sale of skin whiting creams amidst the Black live matters protest the HUL also forced to make this decision. The Indian Fairness cream market is largely dominated by L'Oreal (Garnier), HUL(Hindustan unilever) and P&G (Procter and Gamble) together these 3 giants done a business worth of 450 Million USD in 2019.
J&J Said, brand will stop manufacturing and selling of its flagship Clean and Clear line of products which includes fairness cream, Facewash anti-aging cream and dark spot reduction cream in india,Middle east and Asian markets.


The beauty industry has faced so many controversy so far and this time before anything happen they made a bold move and it's a positive for consumer as well. Now the consumer habits will change and they will not buy such beauty enhancer product. Industry expert says this was necessary to sustain in the large market. This will not only lift the brand but also add more value to it. The new campaign will be focus more on being more comfortable in the own skin and making difference to the society ignoring the racism and dark skin complexion.


There were many Bollywood films has raised awareness about the dark skin completion and racism through skin tone such as Ayushman Khurana and bhumi pendekar starter Baala and Akshay Singh's Pinky Beauty parlor to the name of few.

HUL and J&J is already begun the discussion on the new campaign and rebranding strategies with global Advertising agencies and brands are ready to spend over thousand crore on media buying.