Adani Group to Take Over 6 Airport of India
Airports Authority of India decided to give control of 6 airports of India to the Private companies.
Adani Group Paid 500 percent more to get the Control of these Airports.

In November 2018, our so called Union cabinet had decided to give full control of India's 6 metro city airport to private companies. Airport includes Ahmedabad, Lucknow,Jaipur,Trivandram,Mangalore, Guwahati to improve the performance of air traffic and have a smooth and hassle free operation. Which means that so far Airport authorities were inefficient to run these 6 airport or not just 6 but many other airport as well you never know.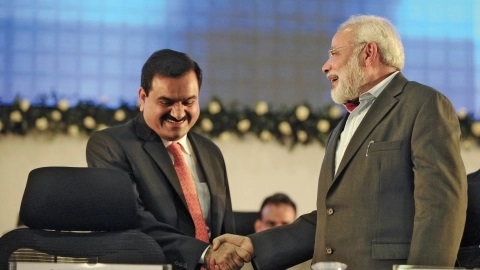 As per the recent
report by CNBCTV18
Adani Group is take over these airport but due to COVID outbreak everything is on hold. As per the report the bidding is already happened and Adani group won the bidding of 3 airports which is Mangalore,Ahmedabad and Lucknow and
Gautam Adani
was the higher bidder amongst all which includes Autostrade Indian Infrastructure Development Pvt Ltd, GMR Group and PNC Infratech
Adani group has paid 500 percent more than the lowest bid for Mangalore and Lucknow airport and 200 percent for Ahmedabad airport. Which means that Adani group desperately wants the control and power of these airports at any cost. Isn't it interesting what could be the reason for paying 500 percent high price? Well according to the independent common men of India the plan here of adani group is to take control at any price and never payback the money and when the election comes bribe the government and clear out this case. Well it could be possible as Gautam adani and PM Modi is good friends as they both belong to Gujrat.
Another interesting observation of a user in which he said adani group through its Port business is involved in smuggling activity or an illegal transfer of goods and commodities and now adani group want to scale this business and that's why they want the better control of airport so both the ways (Air and Water) they can speed up the operation and make money faster. Well this has gone too far but interestingly thought and believable to certain extend.


We at India Talks don't claim this nether has influence this opinions. We are living in independent country where everyone has a right to speak and show their opinions and views on a particular subject or an incident. We have to wait till the next election to figure out what's the truth and whose spreading rumours.