Nepotism Movement is rising just like Me too movement
Well we all know currently what's happening in Bollywood and it's not a good times for all the stars at all. so many videos and clips are coming out every day and one by one all outsiders are confronting that they have faced bullying in Bollywood and this is not a good sign for industry at whole.
we can say that the
Nepotism Movement is rising in Bollywood by outsiders just like me too movement
lets go one by one,

It started by of course Sushant Singh Rajput his death made all of us stunned and we are still in shocked. When the news came out that reason for suicide is depression and biggies of Bollywood had made him to do so. The others actors who also faced the same has come out and confronted. Here is the opportunity found by Kangana Ranaut and started a discussion again on nepotism and Kangana shared her days when she got bullied by directors and producers and shared her own video on Instagram opening out the old issues and targeting Karan Johar and other big production house. She is a rebellious women read here a full timeline of why Kananga became rebellious in Bollywood.


Right after the Kangana Veteran director Anurag Kashyap's Brother Abhinav Kashyap came out and confront that he had faced nepotism and ugly behavior of Salman khan and his brother Arbaaz Khan and sohail khan in a long post on facebook he wrote everything that he faced during the Dabbag and how the khan took away dabbang franchise from him. Abhinav was the writer and director of first past of the dabban film. You can read his full post by clicking here.

Moving on to other person who left Bollywood long time ago because of this not getting opportunity and confronted that he is an outsider and it's difficult for him to sustain in the Bollywood. I am talking about Sahil Khan his initial films was super hit. His paring with Sharman Joshi Loved by audience and gave good hit films like Style and Excuse me after this he suffered to get good films and doing few more films he decided to move out from Bollywood. Few days before he also confronted that he has face nepotism in Bollywood through his Instagram account he shared a video in which he revealed everything about his Bollywood carrier and also paid tribute to Suhant Singh Rajput



Lastly Raveena Tondon and Farah Khan ali sister of Suzanne khan also Joined this movement. Raveena pointed out that the pressure from producers and directors transform ones live and the hard work and efforts go unnoticed when they are not happy with you she also confronted that there is a girl gang in Bollywood which is called as mean girl gang of the industry and they made fun of new comer and removed from films, writing negative stories by bribing journalist and destroy the carrier of talented artist by spreading fake news and this is the reason why she also left the industry and not doing films today. She also used Hash tag #Oldwoundsrevisited in her tweet.



"mean girl"gang of the industry.Camps do exist.Made fun of,bn removed from films by Heroes,their girlfriends,Journo chamchas&their career destroying fake media stories.Sometimes careers are destroyed.U struggle to keep afloat.fight backSome survive Some Dont.#oldwoundsrevisited

— Raveena Tandon (@TandonRaveena) June 15, 2020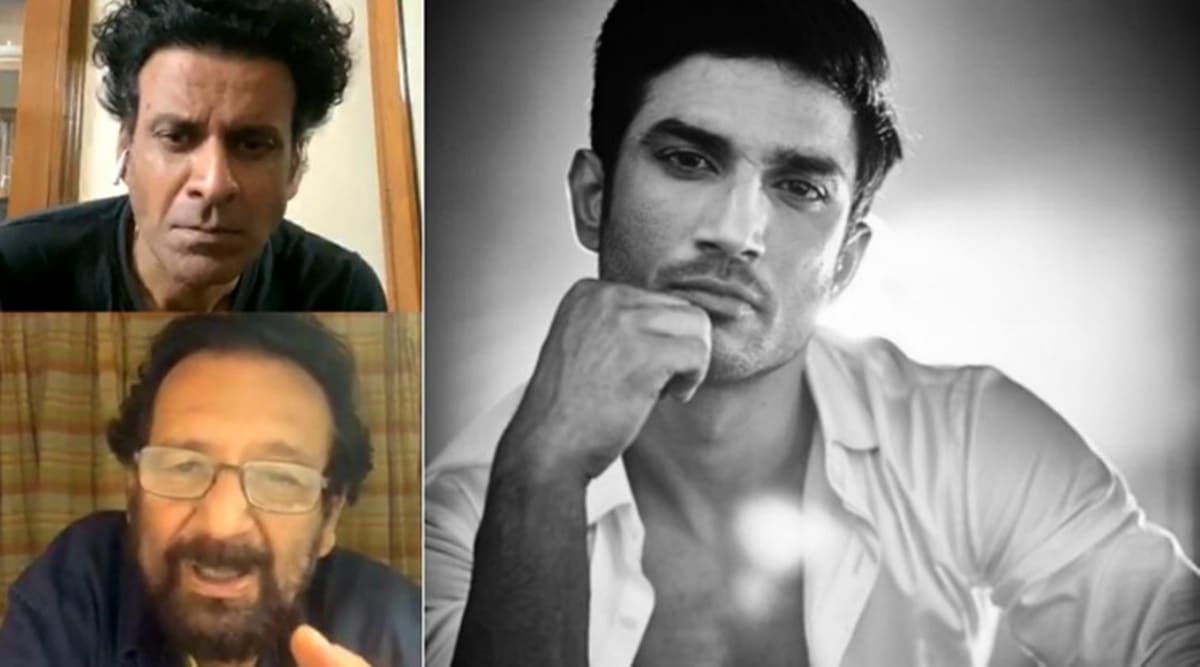 Later in the evening Monoj bajpayee paid emotional tribute to Sushant along with Director Shekhar Kapoor who expected to work with Sushant in paani.