Yaara Movie Review | 2 Stars | Weak Story-line Spoils Acting Performance

Zee5's latest offering film Yaara as the name itself express the theme of the film Friendship. Inspired from the 2011 French crime drama "A Gang Story". Tigmanshu Dhulia very cleverly adapted the story and transformed in to Indian style.Film is below average and fails to impress the audience.



Cast

: Vidyut Jammwal, Amit Sadh, Vijay Varma, Mohammed Ali Shah,Shruti Haasan


Director

: Tigmanshu Dhulia


Duration

: 130mins


Platform

: Zee5


Rating

: 2 Stars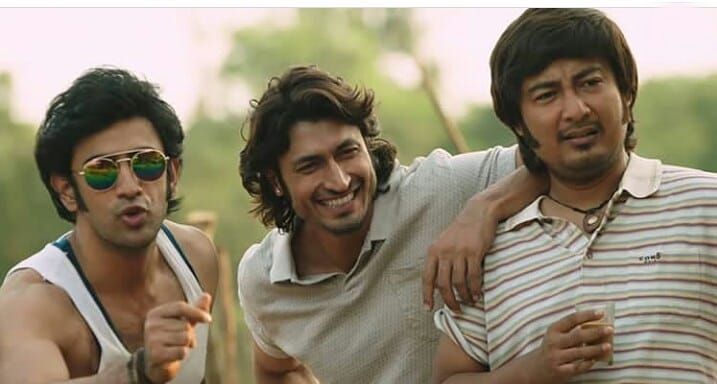 Story

: Set in 70's Era Yaara is a story of four friends who grew up together and form a gang called Chokdi gang(Gang of four). Story goes back and forth between past and present and explores the business partnership. Phagun (Vidyut Jammwal), Mitwa (Amit Sadh), Rizwan (Vijay Verma) and Bahadur (Kenny Basumatary) all four are thieves and does all illegal activity including smuggling. There is no rock-solid backstory to the rise of these four small gangsters who becomes the big mafias during the 2 hours' time of movie.




Acting

: overall all four main lead acted well and among all four Vidyut Jammwal does pretty well in acting department. Amit sadh is seen doing unconventional role and does something which never expected from him. He is such a good actor but this character doesn't favor his and fail to utilize all his skill set. Such a waste of talent.Shruti Hasan has nothing much to do in the film owns very less screen space plays love interest of Vidyut Jammwal. It seems like she is just a show piece but the story conflict is primarily set for her character. sanjay Mishra also has very small role but did decent job.



Direction

: except some scenes and cinematography of songs, direction is weak. Unexpected from the maker of Saheb biwi aur gangster. Film's editing is also weak. It feels like they are running out of time and shot this film just for the sake of completing it. Direction fails to hold attention except last 35 mins there is nothing to impress.



Costume and Styling

: as story revolves around past and present the work done on costume is good and truly represented the 70's. In some scenes Costume and styling has enhanced the screenplay and made it look good. Vidyut Jammwal looks stunning in both Past and present look.



Final verdict

: if you are fan of Old classic and western styled film then this film will disappoint you. Why so much hurry. It's a weird watch. The only good part is last 35mins where film pick up the right track but that's not enough. This film could have been better if plotted correctly. Overall Yaara can be avoided and save your 2 hour 10 min time for some other film or couple of episode of web series. Certainly lowers the bar for films on OTT Platforms.